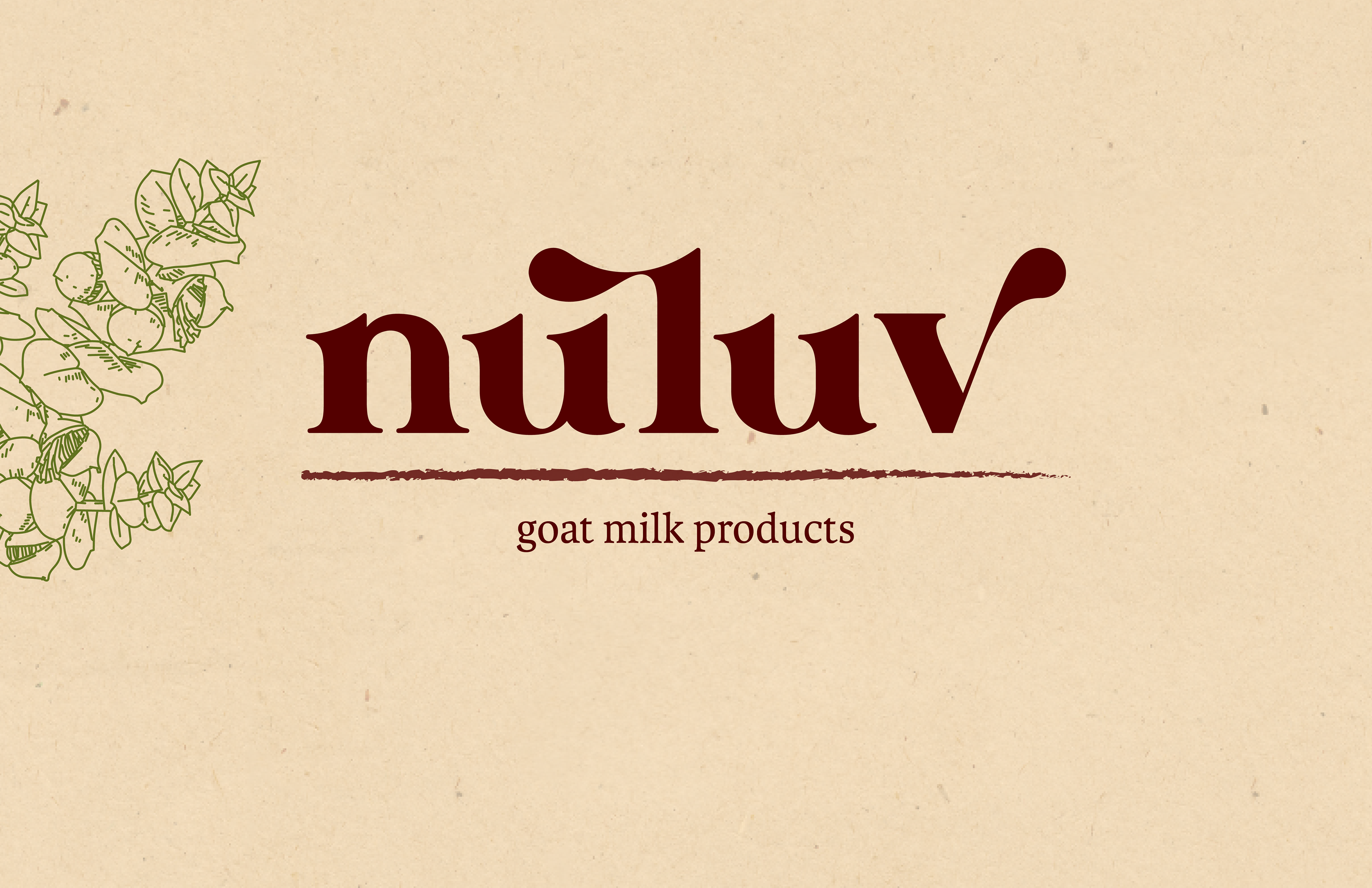 Art Direction/Brand & Campaign Strategy, Logomaking:
Somra Shafiq, Spencer Critendon, Alfredo Palacios, Greta Marney, Alyssa Jennings
Copywriting: Alyssa Jennings, Spencer Critendon, Alfredo Palacios
Packaging: Spencer Critendon, Alfredo Palacios
Web Design: Somra Shafiq
Social Media: Greta Marney
Advertisement: Somra Shafiq, Greta Marney
Photography courtesy of Unsplash and Pexels
Nuluv Goat Milk Products is the largest goat dairy in Texas that handcrafts all kinds of skincare from body butter to lotions. The goat milk does wonders to the skin like anti-aging, acne prevention and is soft to the touch to not irritate sensitive skin.  There is nothin' but luv coming from Nuluv starting at treatment of the goats with care to hand-crafting the skincare to delivering a caring product to the consumers hands.
Nuluv is a caring, hand-made and motherly so we decided to make a logo that showcased exactly that all the while keeping a modern approach.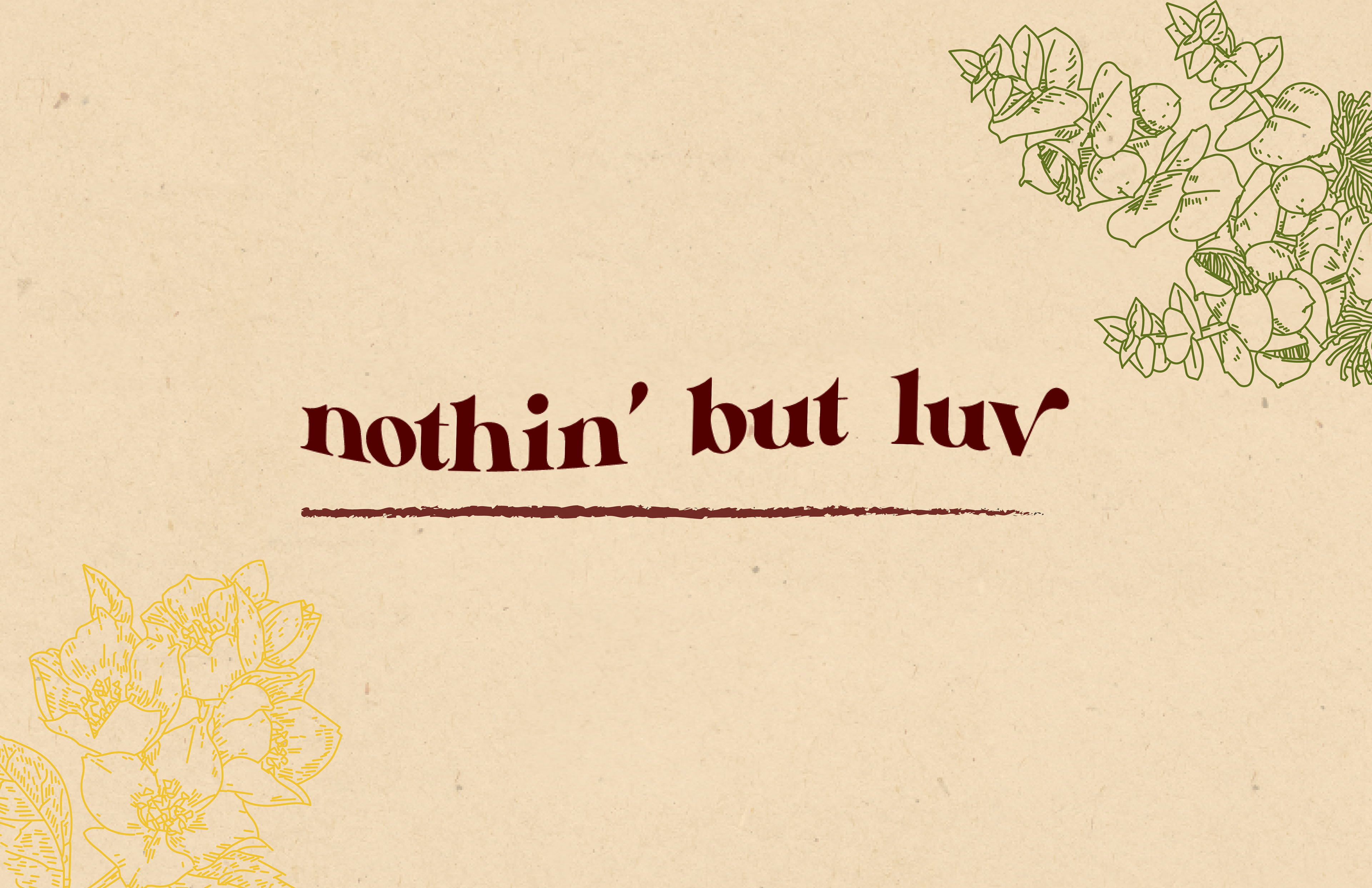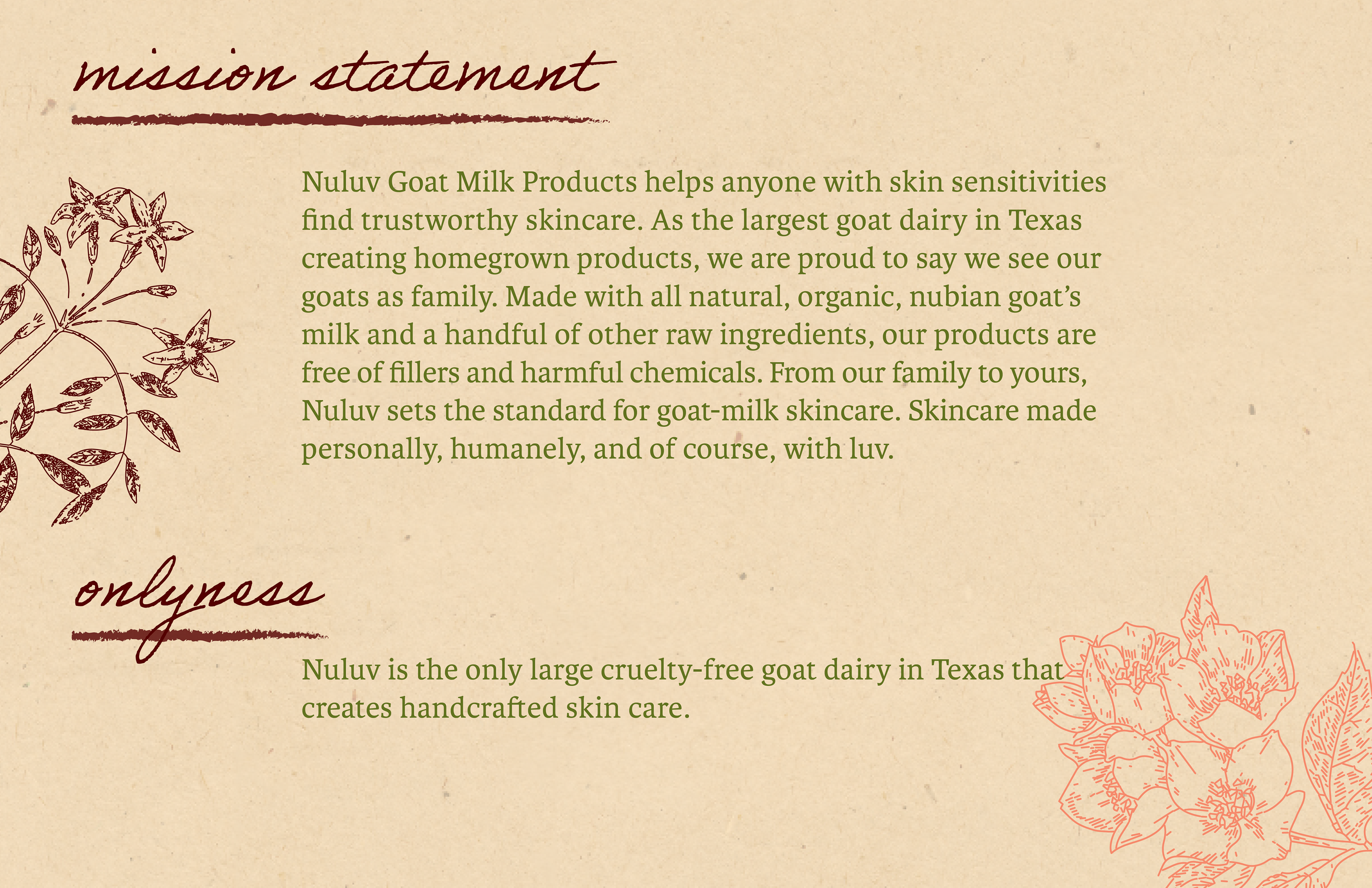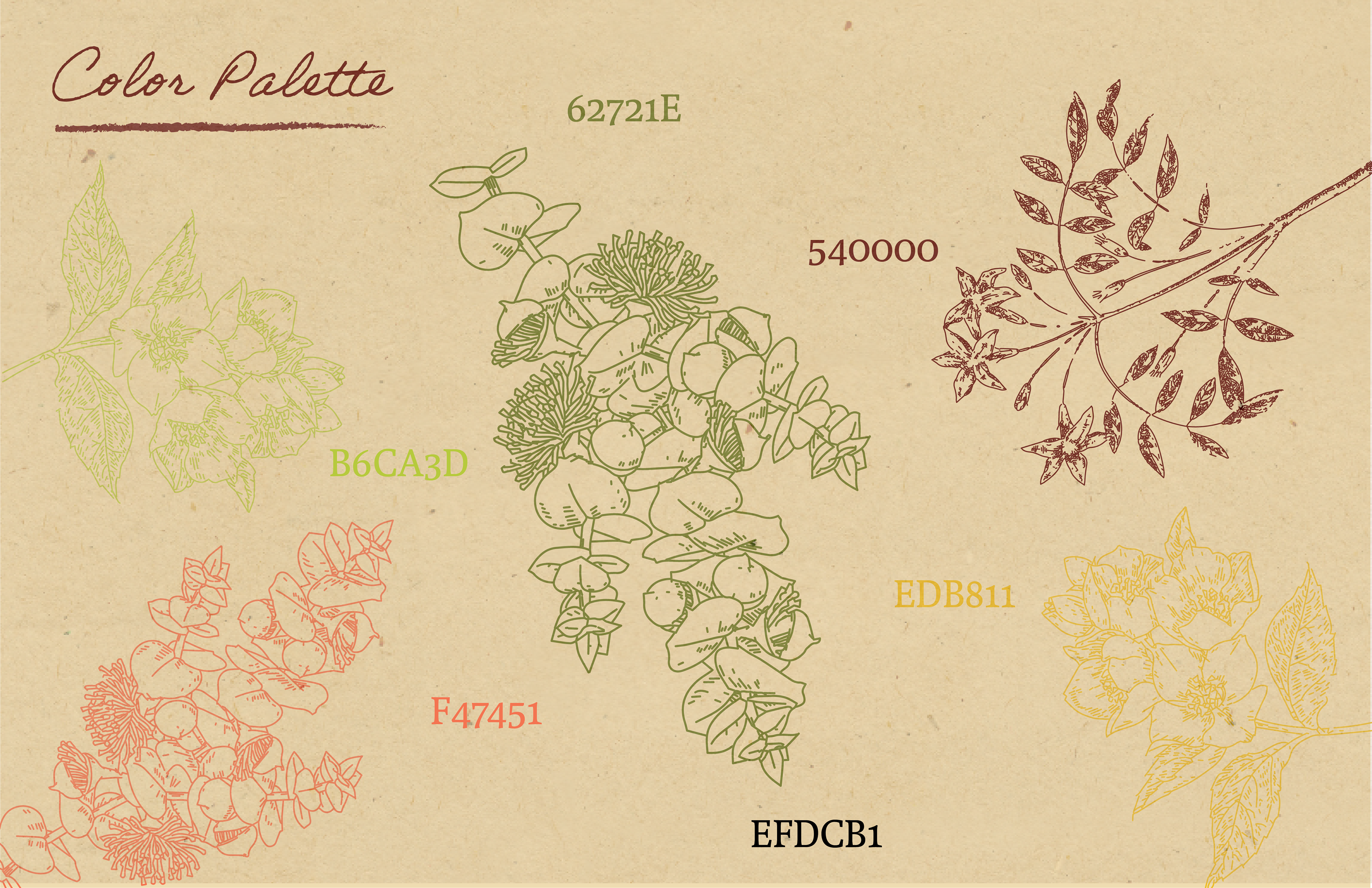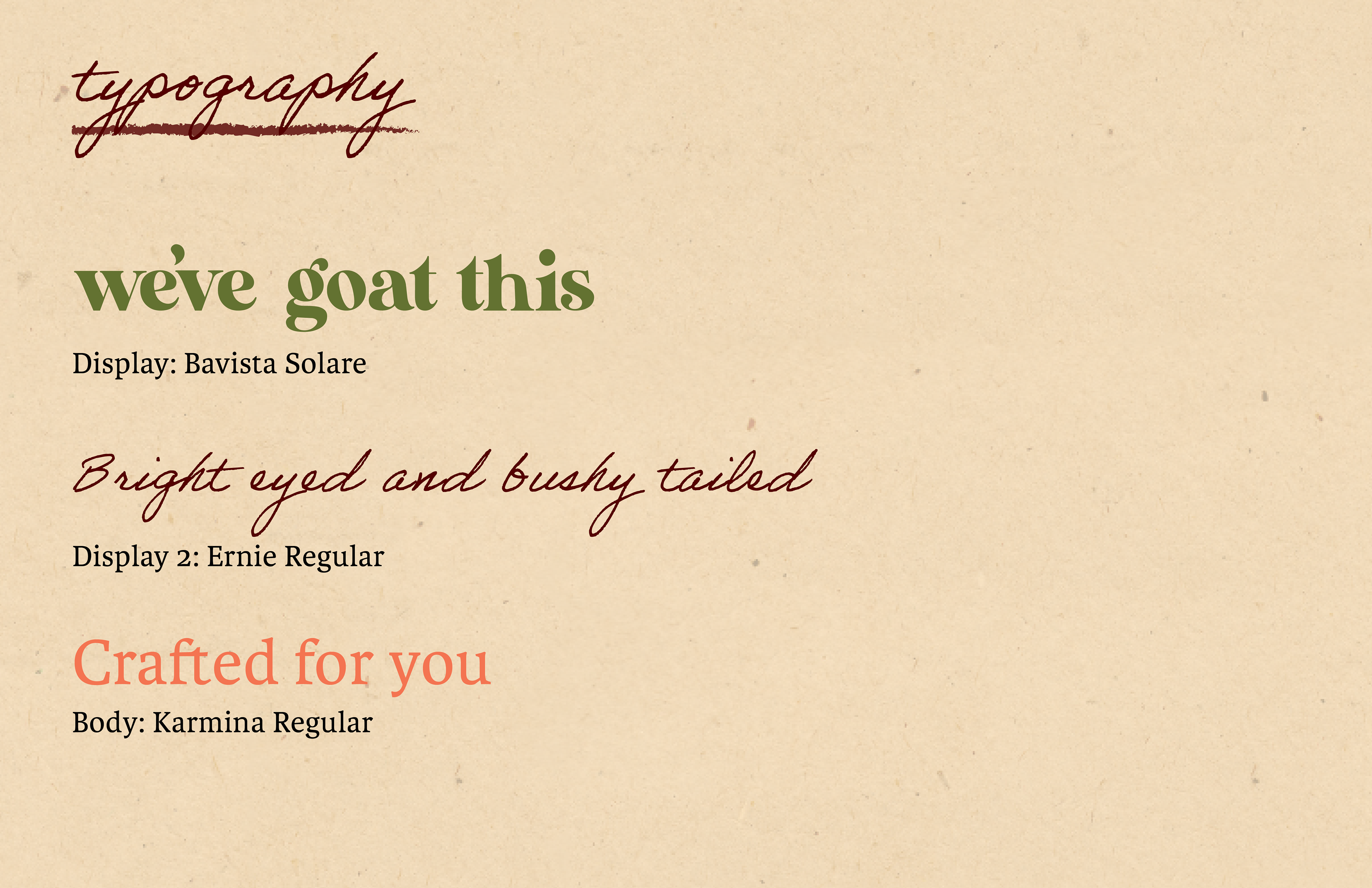 These products are packed sustainably to go in line for caring for our world and everything around us. Lotion bottles and body butter jars are amber glass and can be reused, and the soap has a cardboard/paper piece that can be recycled.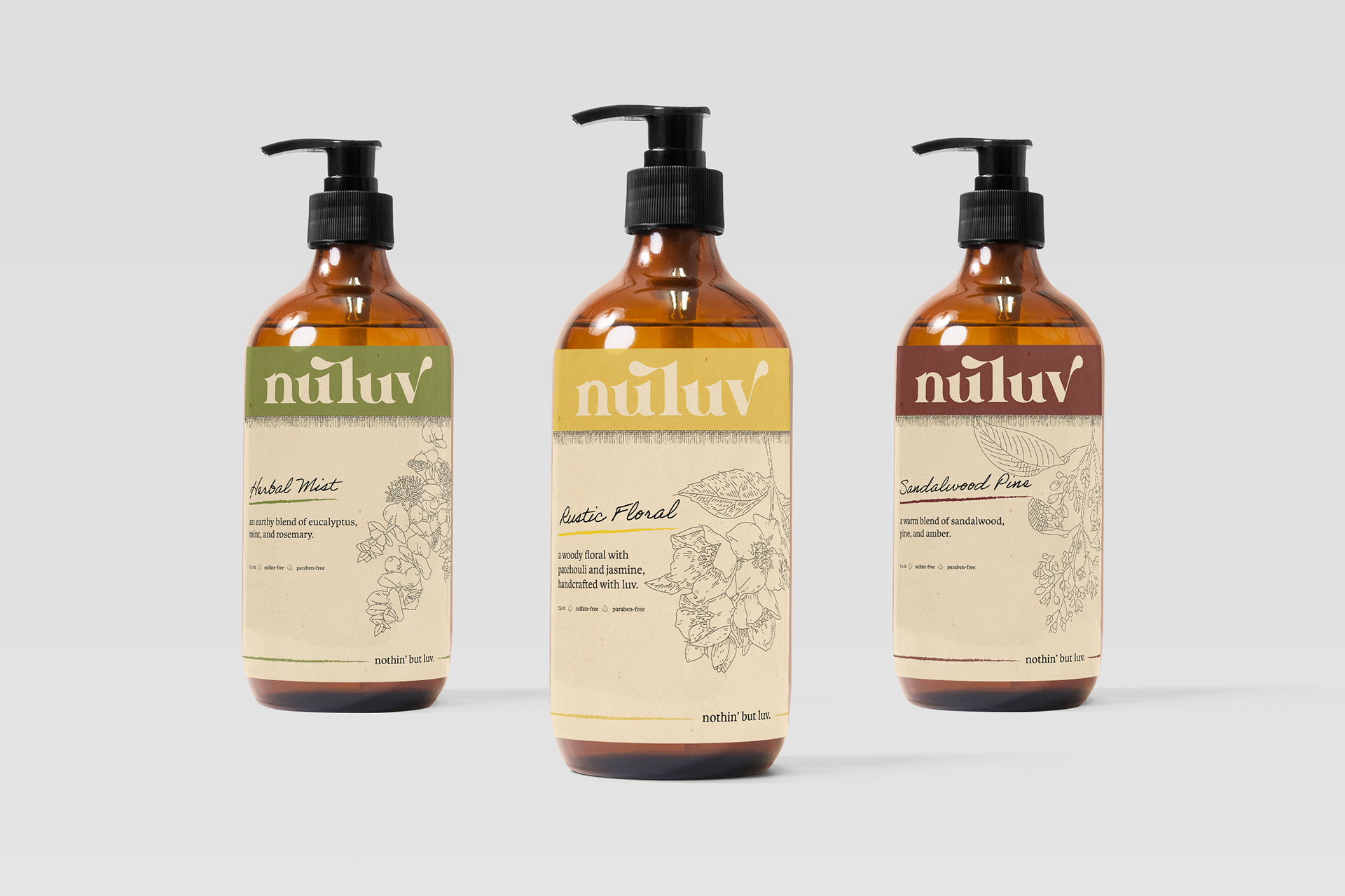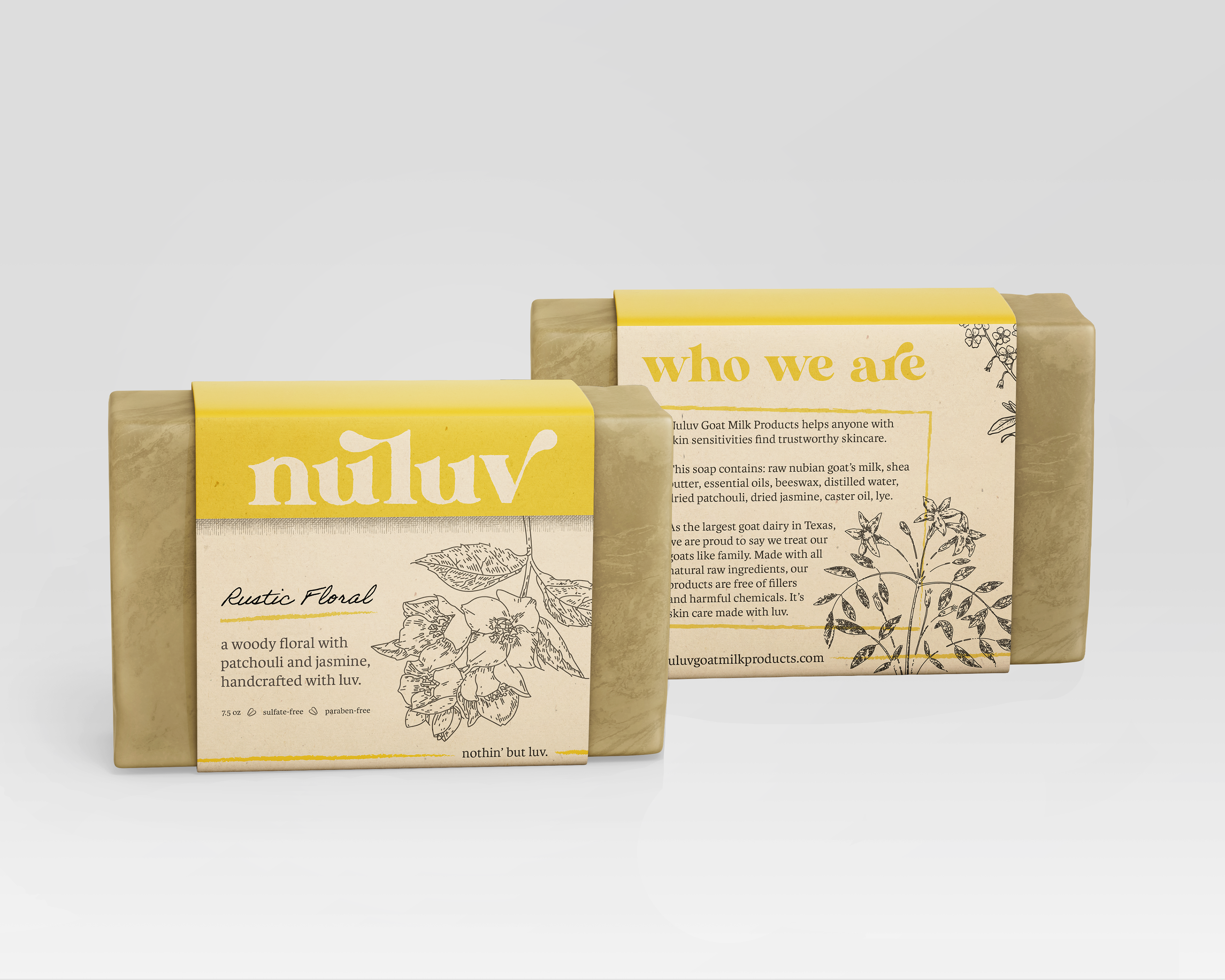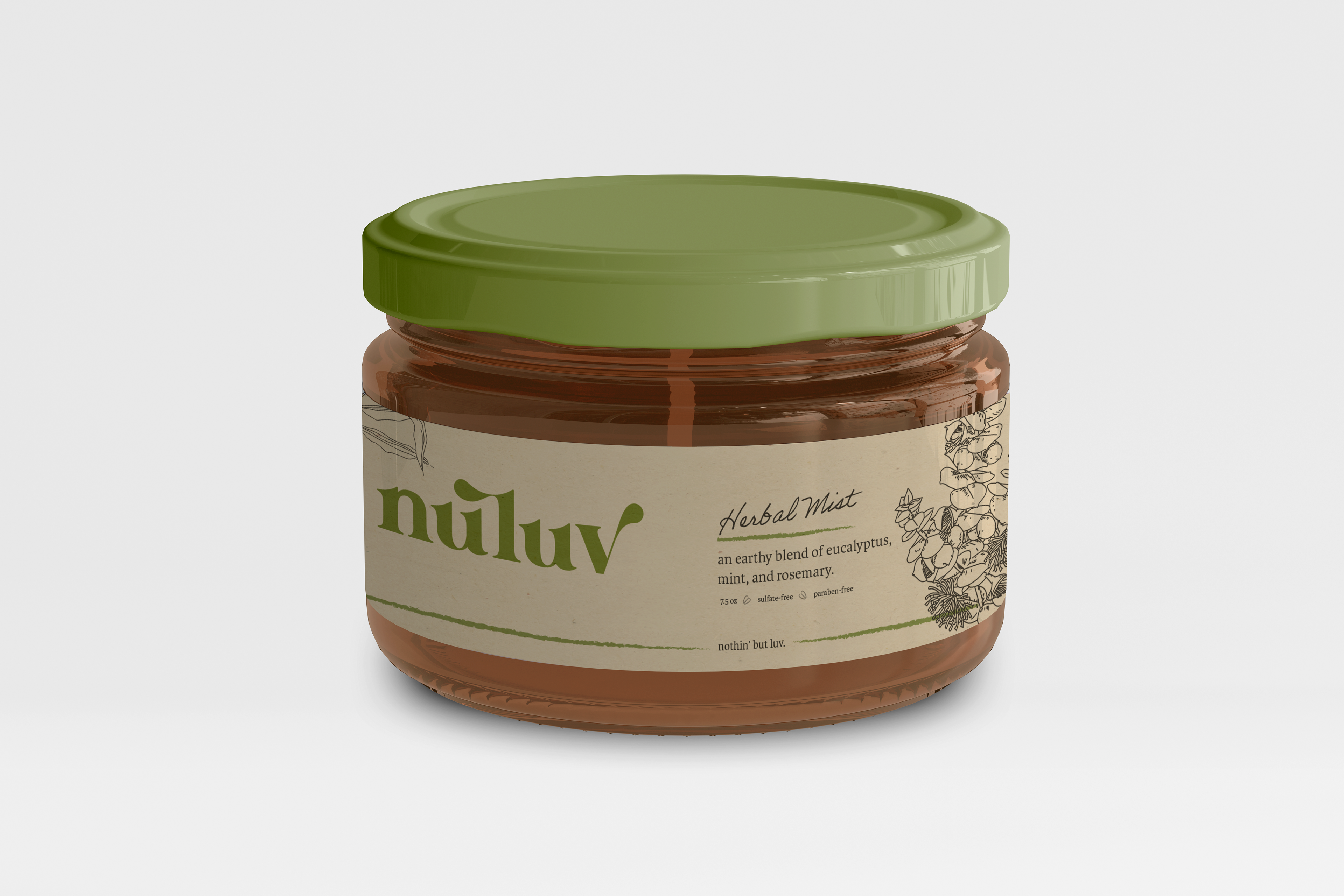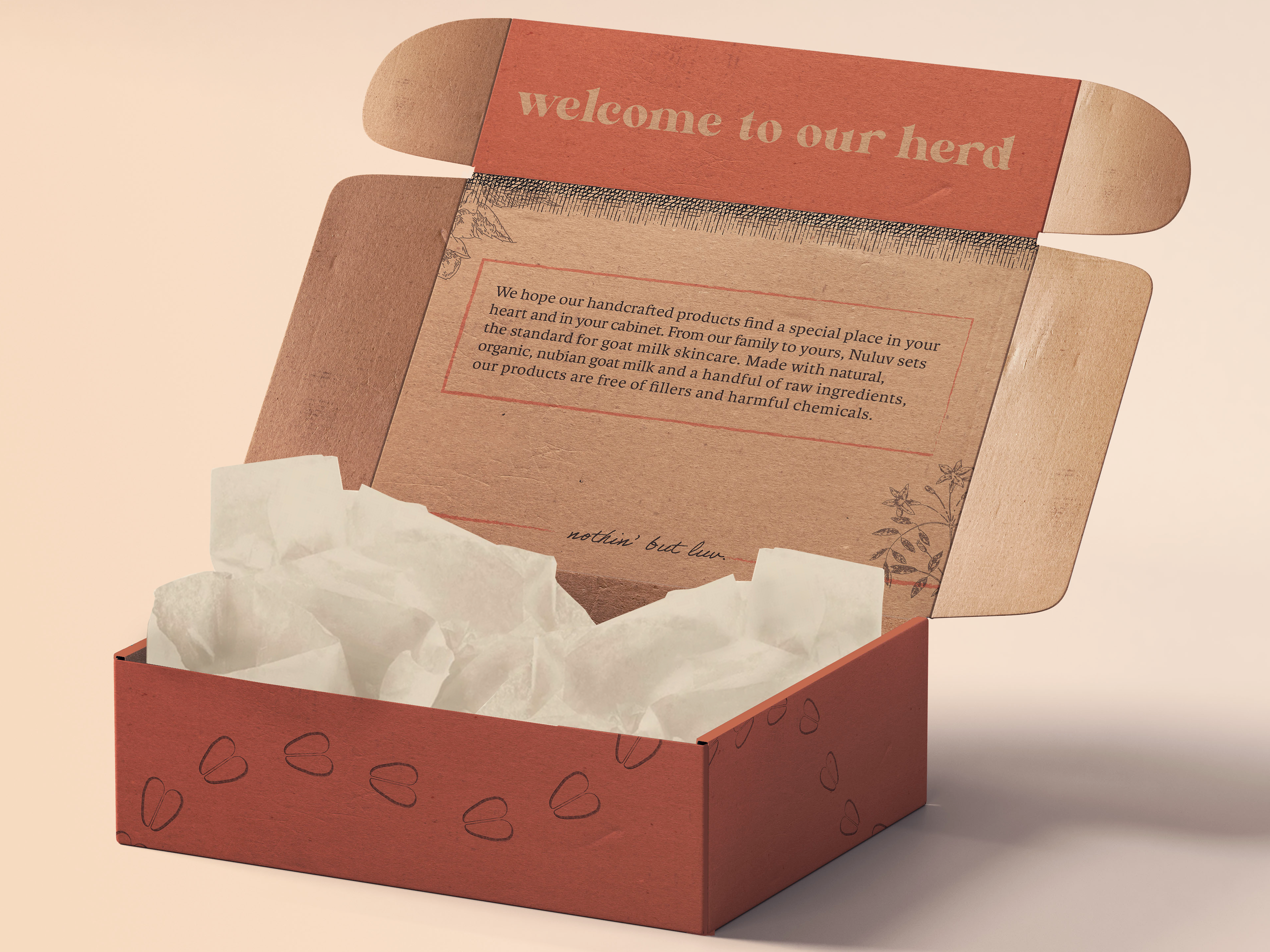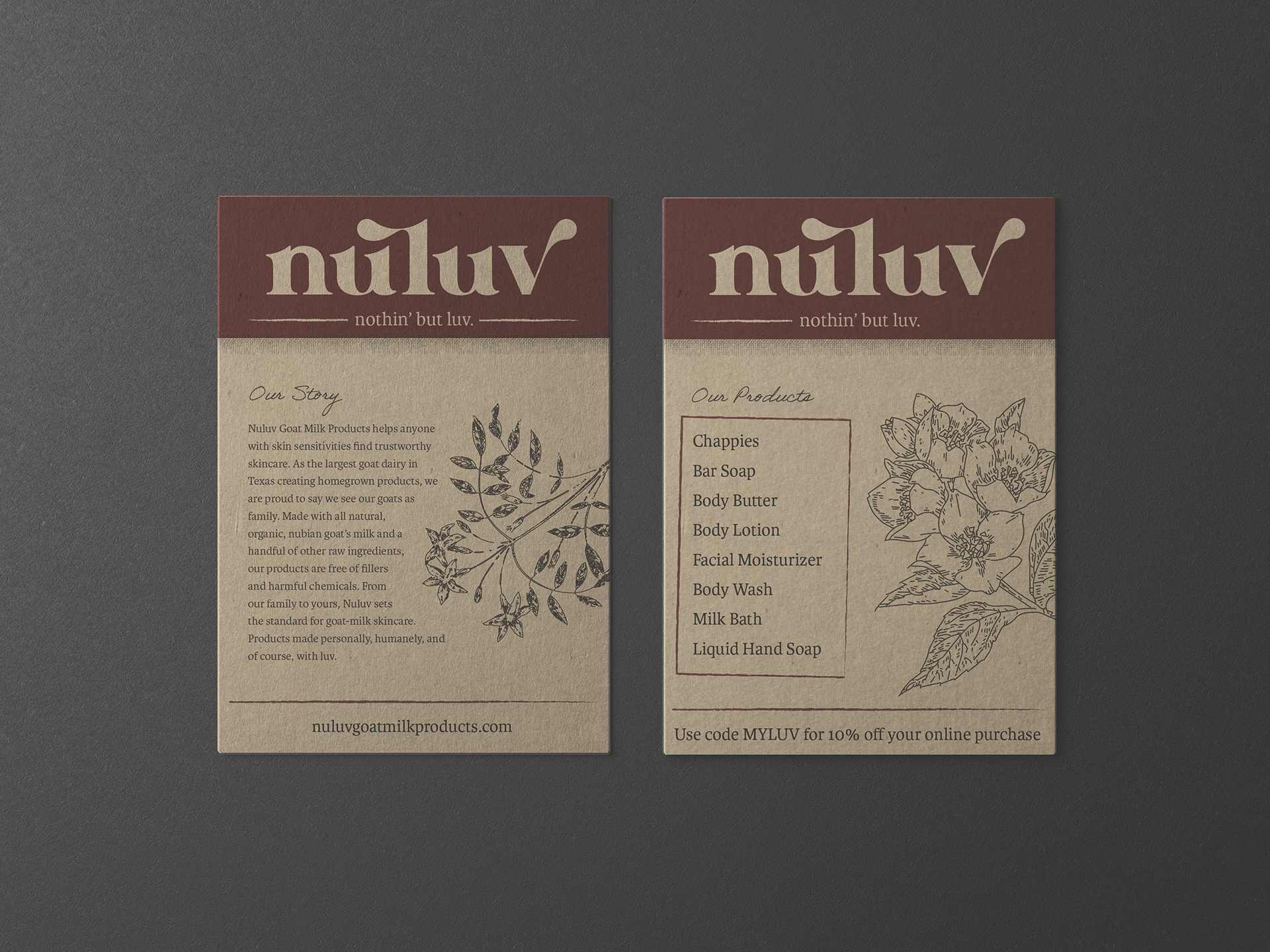 The website offers a deep dive look into the company where customers can shop, read about their products, catch up on events and meet the sweet nurses that bring them their skincare.