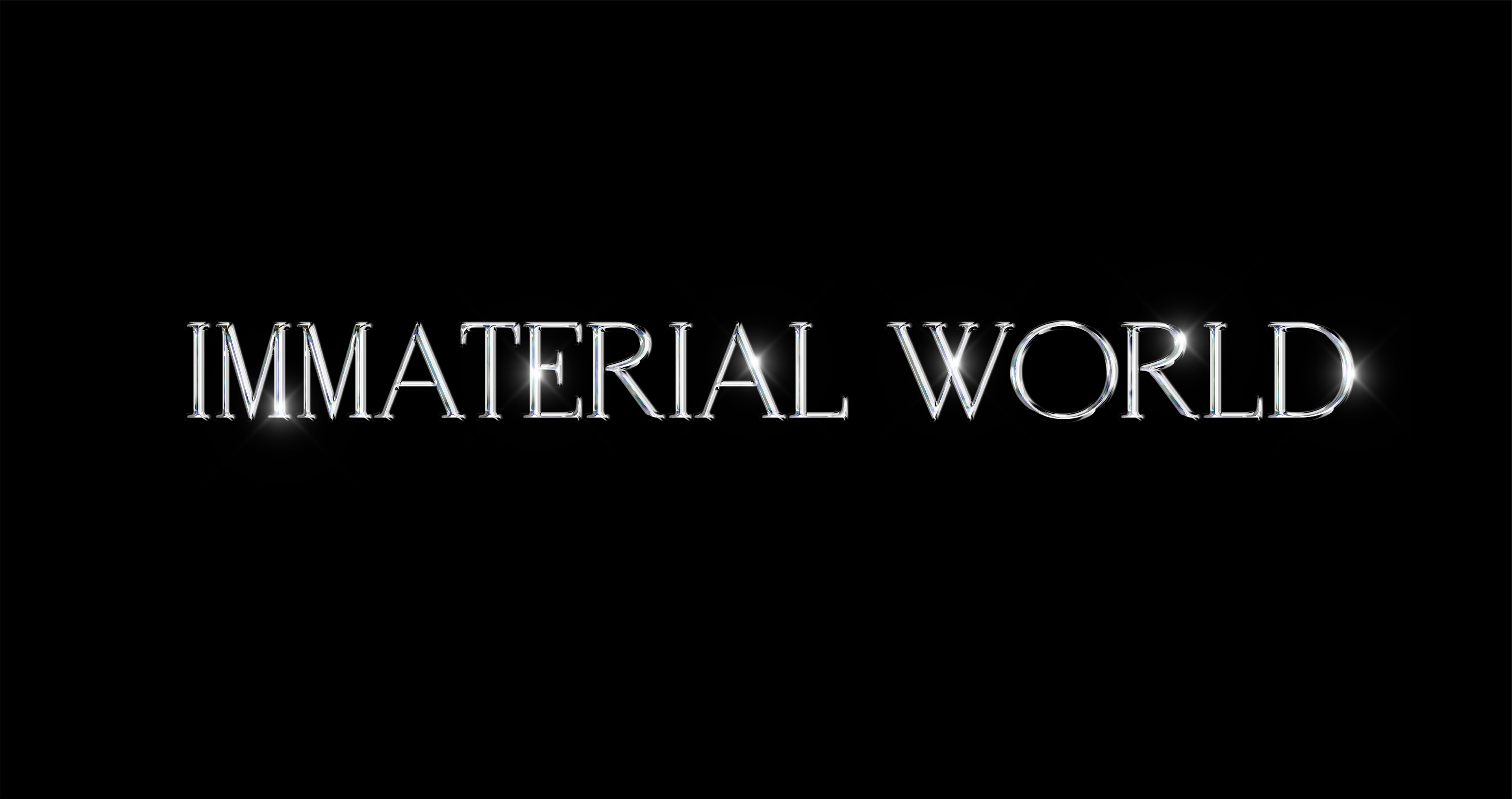 Art Direction/Brand & Campaign Strategy, Logomaking/Zine Design:
Somra Shafiq, Asia Alcala, Spencer Critendon
Digital Experience: Somra Shafiq, Spencer Critendon
Advertisement: Asia Alcala
Photography courtesy of Unsplash and Pexels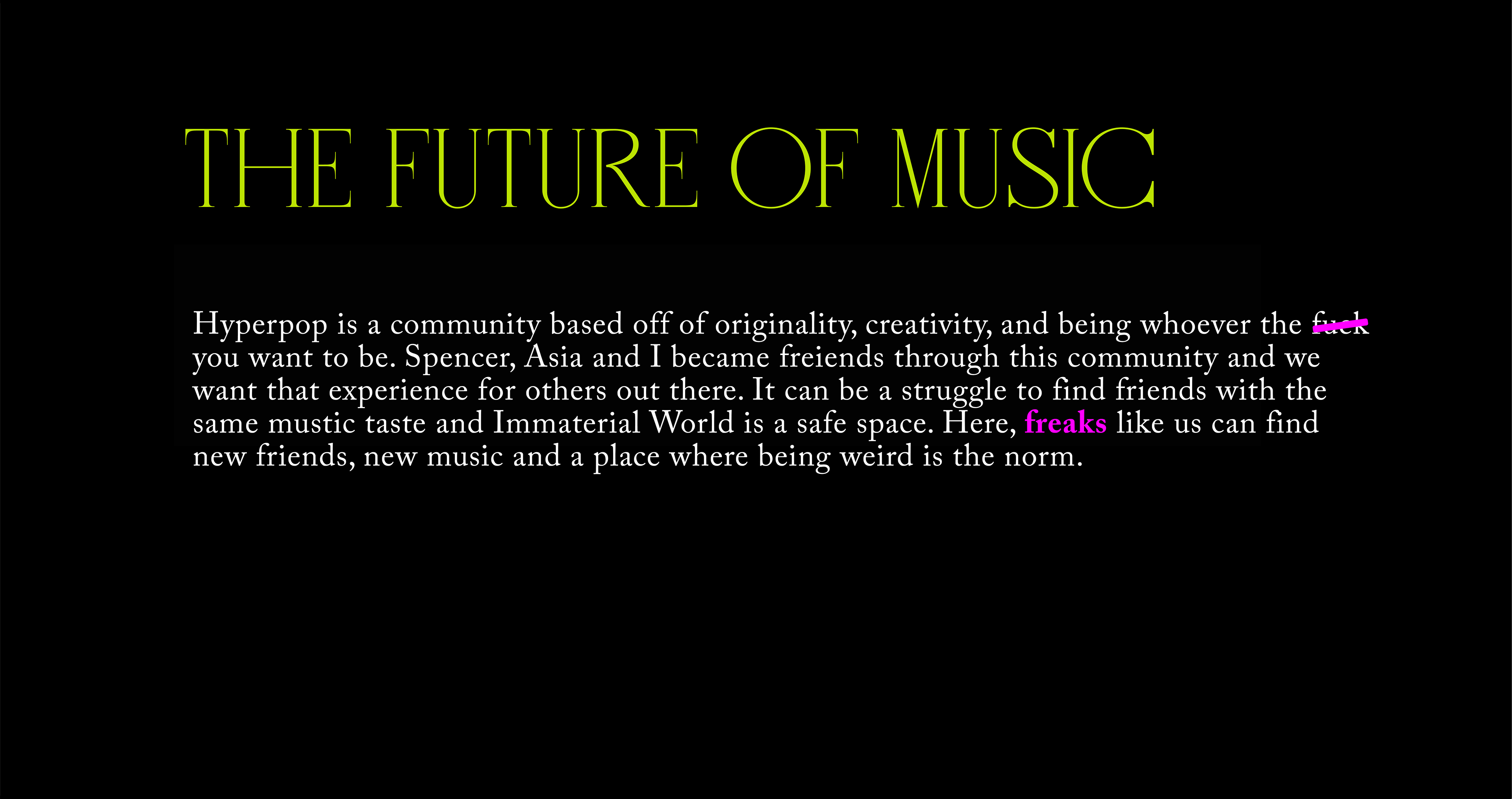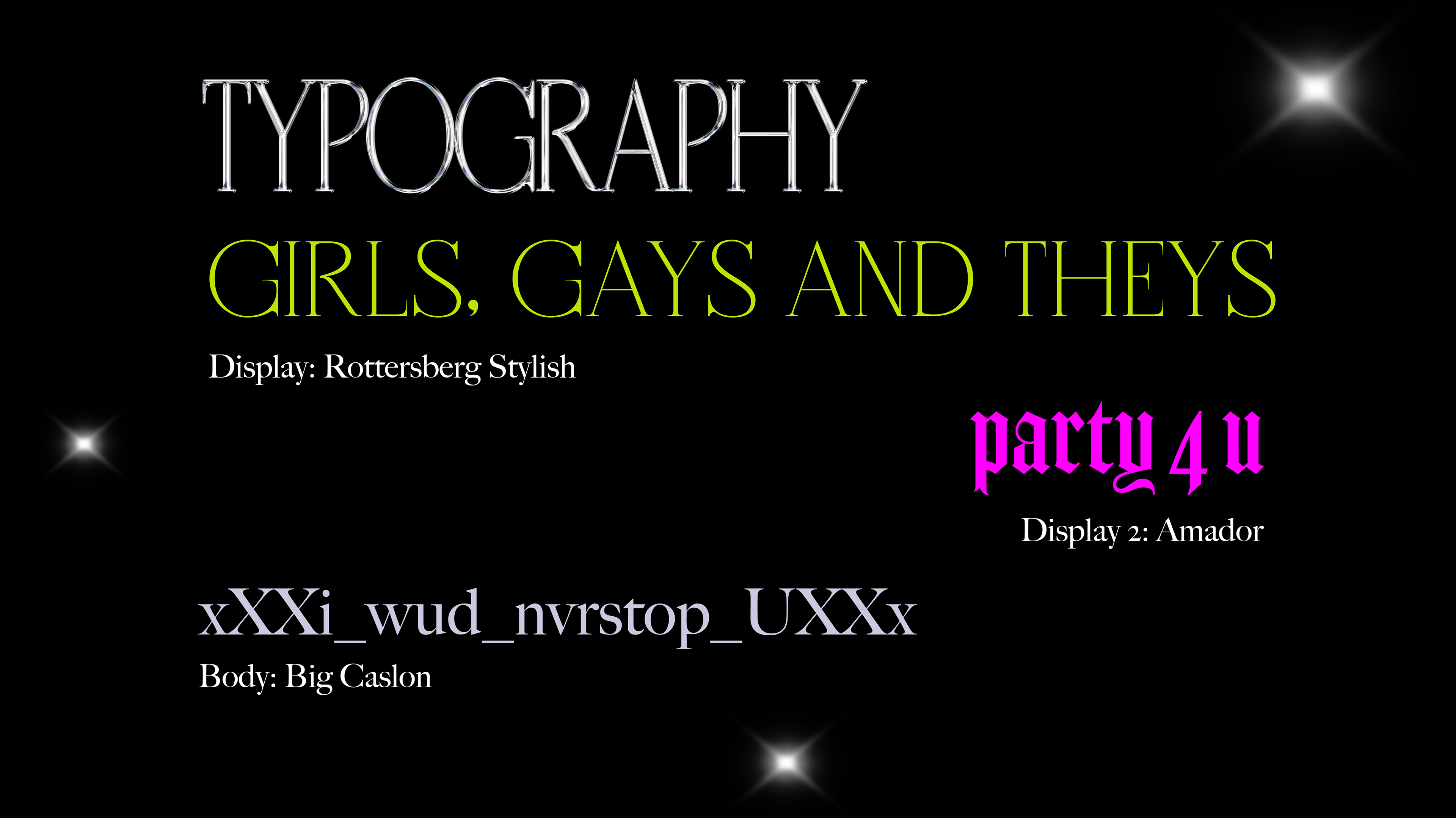 Immaterial World has created a zine to showcase highlighted artists that are big influences in the hyperpop community. Each page is designed according to the
sub-genre of hyperpop with three artists that follow that kind of style. The first spread is inspired by the grimy side of hyperpop taking elements of rock music. The second spread highlight the hyperpop engineers and is where hyperpop was birthed. The third spread is influenced by hyper-femininity and bubblegum pop. Lastly, we have a colophon crediting photos and elements that went into this inclusive, futuristic and poppy zine.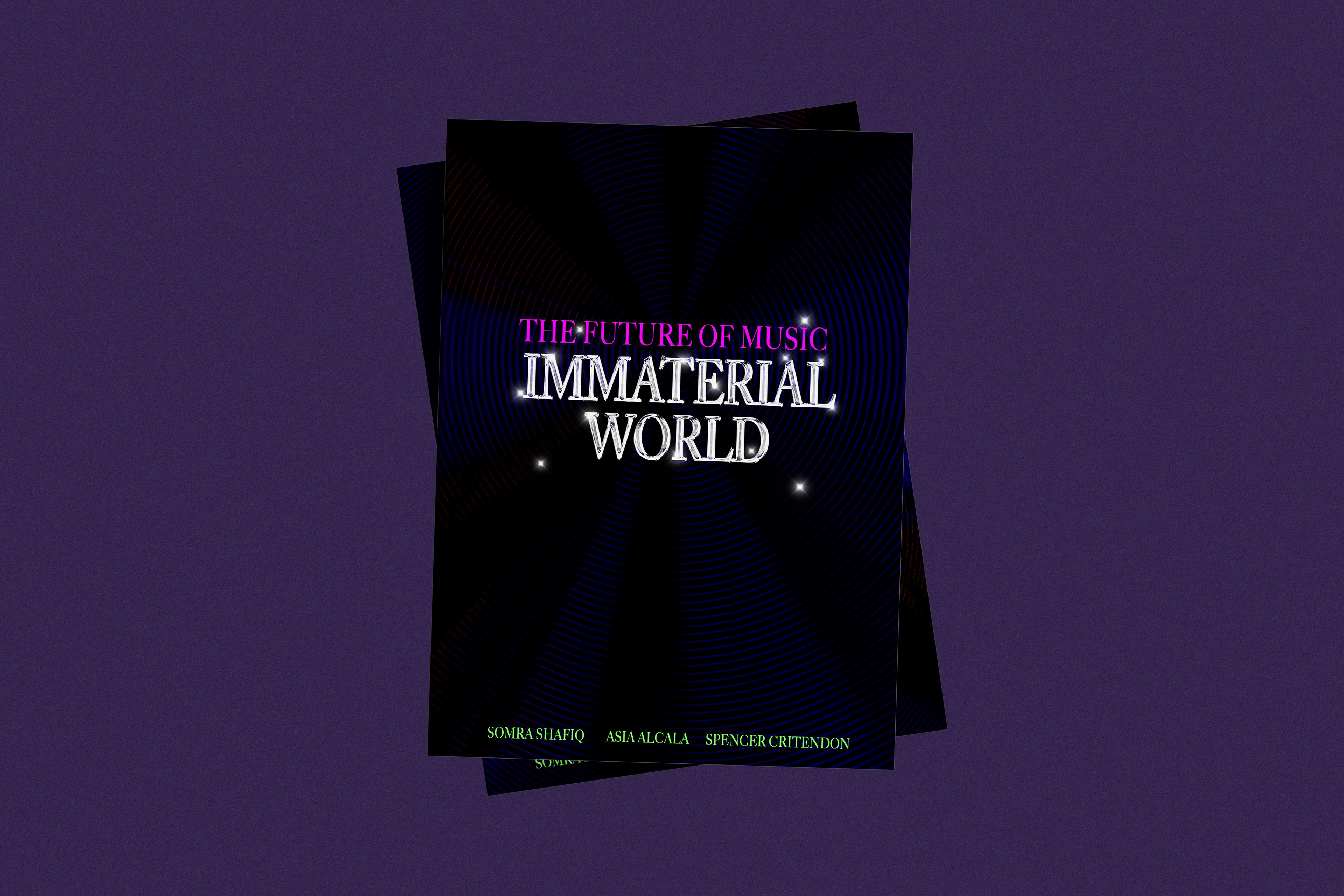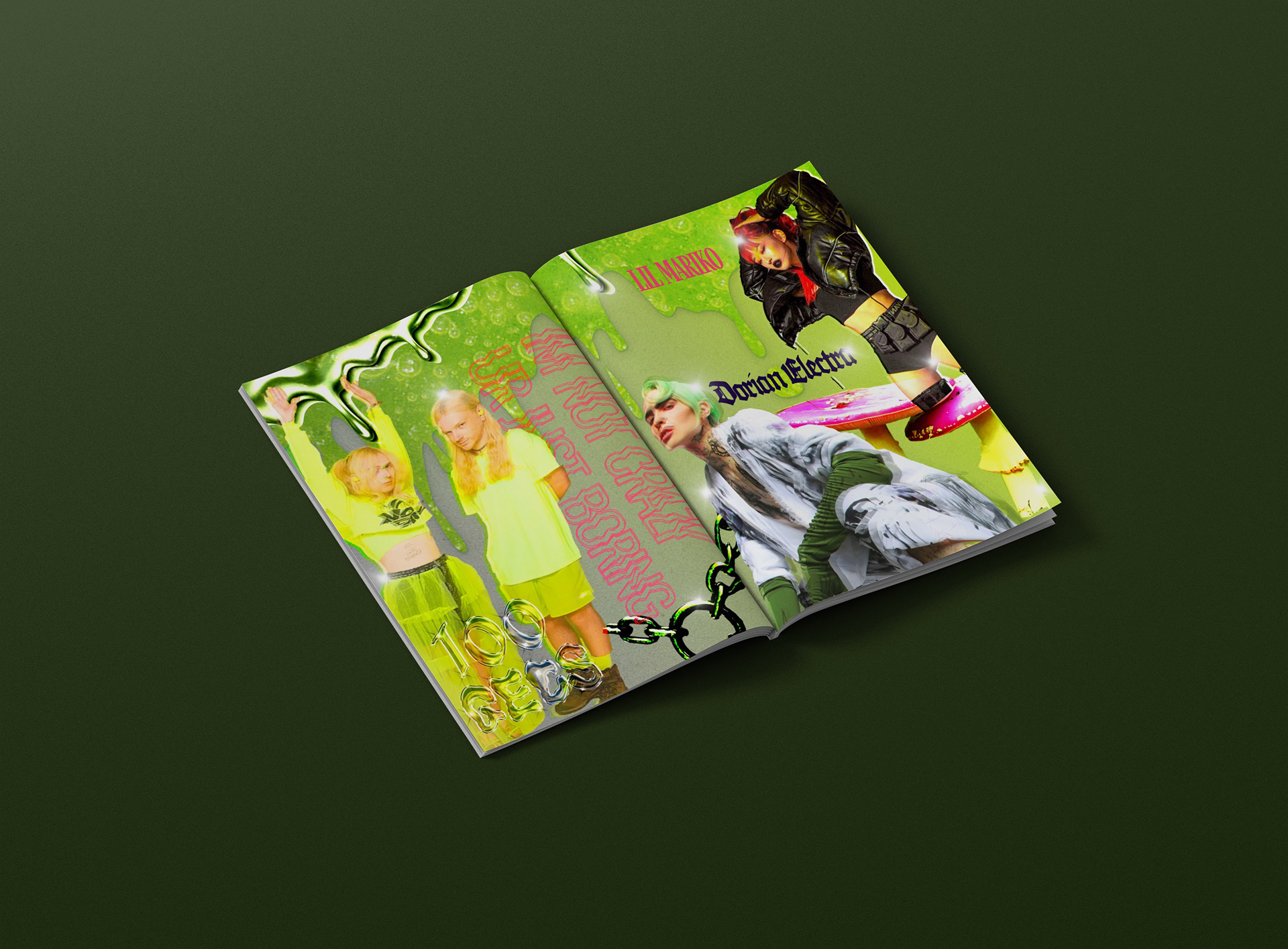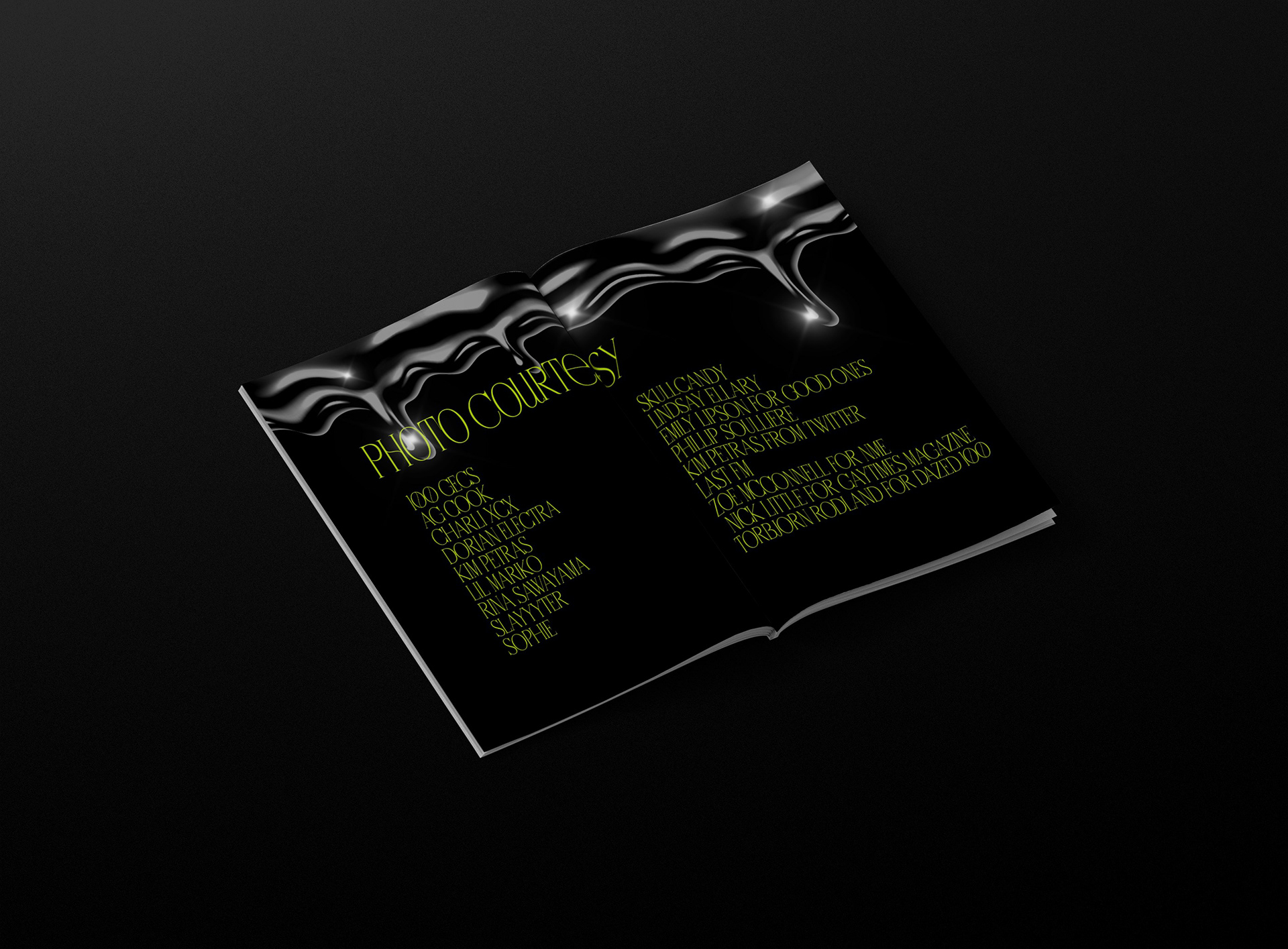 Our Spotify playlist is updated weekly to show that with hyperpop there is always something new and exciting that gets us ready for the future of music. The title Immaterial World comes from legendary producer Sophie's song Immaterial, to focus that the world of hyperpop is all its own world and that nothing around us really matters besides what makes us happy. These Spotify covers include artists Dorian Electra and AG Cook.